Charlotte Area News - All The Local News Headlines In One Website
Charlotte Area News provides you with the most complete set of online news, weather and other information related to Charlotte, NC, and surrounding Carolina counties. Check out what's going on in the local area instantly. Here you'll find:
• News feeds from all major Charlotte area news media, plus:
• Yahoo, Google, several weather channels
• Click on any blue headline to read more
• Subscribe to our daily email update using the "Subscribe me" box on this page

WBTV - News
Cab driver assault, cut with knife in south Charlotte
According to police in Charlotte, the attack happened just after 2 a.m. Friday morning along South Boulevard, just south of I-485.


Update: Contractor charged for stealing gift card, running over customer's foot
A contractor working for a company called Odd Jobs is accused his pulling own odd job and leaving a customer with an injured foot.


Jackknifed tractor trailer causing backups on I-85 near Gastonia
According to Gastonia firefighters, the big rig crashed along I-85 southbound near New Hope Road (Exit 20) in Gastonia.


10 Things to Know for Today
By The Associated Press Your daily look at late-breaking news, upcoming events and the stories that will be talked about today:


Widen I-77 says there's still time to stop toll lanes
The fares will be set by a Spain-based company contracted to run the tolls for 50 years.


Israel hits 30 Gaza homes, kills senior militant
Israeli aircraft struck 30 houses in the Gaza Strip early Friday, killing a leader of the militant Islamic Jihad group and two of his sons, as Israel's Security Cabinet was to meet later in the day to decide whether to...


Taliban kill 14 Shiites in Afghanistan road attack
Taliban insurgents halted minibuses in western Afghanistan, identified 14 Shiite passengers and shot them dead by the side of the road overnight Friday, an official said.


Ukraine reports overnight rebel attacks on border
The Ukrainian army on Friday claimed that soldiers came under artillery fire from the Russian side of the border overnight and were attacked by rebels in several other places in the restive east.


US weighs refugee status for youth from Honduras
The Obama administration is weighing giving refugee status to young people from Honduras as part of a plan to slow the influx of unaccompanied minors arriving at the U.S.-Mexico border, White House officials said Thursday.


Air Algerie jet with 116 on board crashes in Mali
An Air Algerie jetliner carrying 116 people crashed Thursday in a rainstorm over restive Mali, the third major international aviation disaster in a week.


Unknown person leaves porcelain dolls on CA doorsteps
Some California parents have contacted authorities after finding porcelain dolls that look like their children on their doorsteps.


Traveler catches epic lightning strike on flight
Traveler Gina Hyams caught a massive cloud-to-ground lightning strike while on a flight Thursday.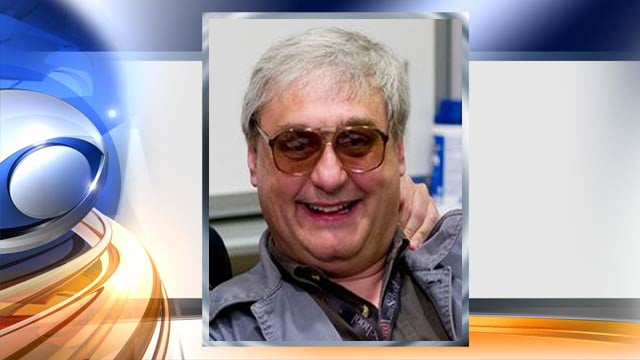 Federal judge suggests guillotine, firing squad be used for executions
The state said they didn't botch the execution of convicted murderer Joseph Wood, but they're not going to give anyone else the needle until they review his execution.



REPORT: Father arrested after 2-month-old son shaken, seriously injured
The baby boy is only two-months-old, and he was home alone with the one man who was supposed to guard his life. Instead, police say Michael Dewayne Honaker shook his son, David, and left him with such critical injuries, the infant is fighting for his life.


Planes with Ukraine bodies arrive in Netherlands
Two more military aircraft carrying remains of victims from the Malaysian plane disaster arrived in the Netherlands on Thursday, while Australian and Dutch diplomats joined to promote a plan for a U.N. team to secure the...


'Kim Jong-un Dance' video upsets Kim Jong-un
North Korea's supreme leader and The Onion's 2012 Sexiest Man Alive is quite upset about a video making the rounds. A YouTube viral hit out of China features Kim Jong-un's head pasted to several clips of people dancing and breaking out karate moves.


Check CharlotteAreaNews.com Often To Keep Up With Local News

The Charlotte Observer -- * Home Page Mapping ~ Top Stories
The Charlotte Observer, Charlotte, NC


NC senators push for new incentives to encourage relocating businesses
Three years ago, Republican lawmakers balked at a deal put forward by Democratic Gov. Bev Perdue to offer a company cash incentives to lure 1,300 jobs to North Carolina. But…Click to Continue »


Cotham: New NC Senate bill shields salaries of for-profit charter school staff
Conflict over disclosure of charter-school salaries flared anew Thursday as House Democrats said a Senate-approved bill shields for-profit management companies from revealing who they hire and how much they pay.Click to Continue »


Interactive: Panthers ready to show off stadium renovations
Bigger, faster, louder: Thatís what most of the renovations at Bank of America Stadium add up to. Hereís a look at whatís different since the last time the Carolina Panthers…Click to Continue »


Ponzi operator pleads guilty to $2.5M Charlotte scheme
A man accused of running a Ponzi scheme that bilked about 25 Charlotte investors out of more than $2.5 million has pleaded guilty to securities fraud, U.S. Attorney Anne Tompkins…Click to Continue »


Packed planes boost airlines' profits
Airlines are squeezing their passengers into planes that are more and more full, helping boost profits at the expense of an endangered species ? the empty middle seat.Click to Continue »


UNC-CH announces program to help athletes complete degrees
Complete Carolina will provide financial and advising support to former athletes to help them finish their UNC-Chapel Hill degrees.Click to Continue »


Sealed Air Corp. moving headquarters to Charlotte, bringing nearly 1,300 jobs
Sealed Air Corp., a Fortune 500 company known for making Bubble Wrap, announced Wednesday that it will move its headquarters to Charlotte, bringing 1,262 jobs.Click to Continue »


NC Senate gives initial approval to sales-tax cap
The N.C. Senate gave tentative approval Wednesday to a 2.5 percent cap on local sales taxes that would deny Mecklenburg County a fall referendum on increasing teacher pay.Click to Continue »


American Airlines soars to 2nd-quarter profit
American Airlines said Thursday that its second-quarter profit jumped 70 percent from a year ago, as executives at the company declared its recent merger with US Airways on track to…Click to Continue »


I-77 car-top rider jailed after Thomasville standoff
Rakeem Nishan Leverett was arrested on charges stemming from the Charlotte incident and from another alleged assault Tuesday in Thomasville, according to police.Click to Continue »


Charlotte Area Business News
Charlotte Business News - Local Charlotte News | Charlotte Business Journal
View Breaking Local News Headlines in Charlotte from the Charlotte Business Journal. Access business resources, company profiles, business advice columns, local jobs and more.

Panthers president: No more public money sought from Charlotte


Danny Morrison shakes his head in disbelief. Questions about the possibility of another $50 million in taxpayer money going to the Carolina Panthers are based on a faulty premise, Morrison, the team president, told me Thursday. ?We?re not asking for anything nor do we have plans to ask for anyt...

Charlotte Premium Outlets one week from grand opening, announces three more t...


Charlotte Premium Outlets has added Clarks Bostonian, Travelpro and Maurices to its tenant roster. The nearly 400,000-square-foot Steele Creek outlet center is scheduled to open next Thursday. A ribbon-cutting event is planned for 9:30 a.m. The center will open at 10 a.m., with brochures to be ...

$218M 'double track' project to increase rail capacity across N.C.


Construction is underway on a $217.6 million project that will provide a second track in the only three gaps in the rail corridor between Greensboro and Charlotte. The goal is to increase capacity and ease delays for trains moving in both directions. The project cumulatively will add nearly 30 m...

Lure Oyster Bar opens in south Charlotte (PHOTOS)


Lure Oyster Bar has quietly opened its doors and is putting the final touches on its south Charlotte home. That means everything from tweaks to perfect the menu to adjusting seating as needed. A grand-opening event will be held sometime in August, says Justin Sprowles, a co-owner. ?We just kind...

Carolina Panthers ready for fans to see renovations


Carolina Panthers President Danny Morrison walked along the new pavers outside Bank of America Stadium on Thursday, explaining what six months of construction and $65 million added to the 18-year-old building. As Morrison spoke, his boss, owner Jerry Richardson, zipped by on a golf cart driven by...

Bank of America to pay $16.6 million over drug-trafficking sanctions violations


Bank of America Corp. (NYSE:BAC) has agreed to pay $16.6 million to resolve allegations that it processed transactions for drug traffickers who were subject to U.S. sanctions. Bloomberg reports that between September 2005 and March 2009, Charlotte-based BofA handled more than 200 transactions w...

Viva Peruvian Chicken eyes fall opening for south Charlotte location


Viva Peruvian Chicken will add a second location in the Shops at Toringdon in south Charlotte this fall. The 2,500-square-foot restaurant will be at 12206 Copper Way. The eatery specializes in Peruvian rotisserie chicken, also known as Pollo a la Brasa. It is marinated for 24 hours in a family ...

American Airlines posts record profit in Q2, weighs resuming flights to Israel


American Airlines Group Inc. (NASDAQ:AAL) on Thursday reported a record net profit of $864 million, or $1.17 per diluted share, in the second quarter. That compares with a net profit of $220 million, or 79 cents per share, in the same quarter of 2013 for AMR Corp., the parent company of legacy...

Piedmont Energy Systems looks to move 40 jobs to York County from Belmont


Piedmont Energy Systems Inc., a storage tank manufacturer in Belmont, wants to jump the state line to York County with 40 jobs, with the company planning to build a $2.5 million plant. The company has been in a building on Wilkinson Boulevard for 41 years but now needs room to expand the busine...

Fort Lawn interests textile company that would bring $18M project, 248 jobs t...


An unidentified textile company is considering the eastern Chester County town of Fort Lawn for an $18 million plant that would employ 248 workers. The company, identified only as Project Witness, would lease the idle H.W. Close plant and put some type of textile operation in the facility, whic...